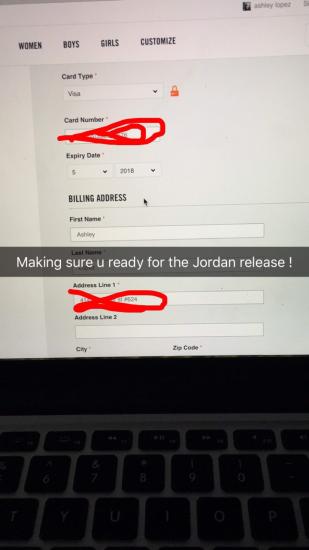 When you're such a loving wife this is what you end up doing on break ... Making sure your account is updated and ready to go because the Jordan's your hubby wants releases a week early 😊😊😊 . This is about to be crazy . Jaidyn size and mine should be easy to get though
You will be able to see all photos, comment and read other posts in the Mom.life app
Open this post
in the Mom.life app
Open
Comments
— I used to do that for my exhusband. I'd even stand in line.
— Now his collection could explode and I would be happy as fuck.
— I'm trying to avoid a line but I have to go to the mall later to sign up for tickets just in case . Things we do for our men lol @boogersbugsanddirt
— Lol. Right?