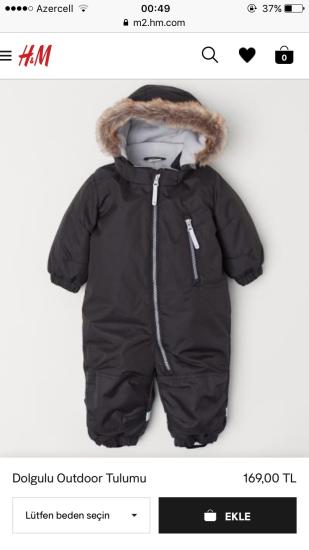 Vsem privet! Devocki mne nujen sovet😊 kak vi dumaete stoit li v nashem vozraste pokupat kombinezon?udobno li emu budet? ili lucshe kurtku vzat? 🤷🏻‍♀️zaranee blagodaru!
You will be able to see all photos, comment and read other posts in the Mom.life app
Open this post
in the Mom.life app
Open
Comments
— По мне комбинезон до грда хорошо, а потом удобнее куртка.
— Da posle qoda lucshe kurtku, kombinezon budet stesnat dvijeniya
— Mi kirtku vzali i teplie brucki
— Kurtku luchshe.U nas bil kombinezon,odeli 2-3 raza,neudobno bilo.
— Комбез ) и я уверена что ничего не продувает ) и надевать на ребёнка удобно
— Тем более такой как в h&м он лёгкий и не будет сковывать движений
— Куртку) в комбезе активными детям неудобно
— куртку и теплые брючки самое то,мы взяли комбез,он толком стоять не может,и пока я его одену🤦‍♀️
— U nas takoy,dla devocki tok,udobniy
— Удобно и тепло
— vsem vsem ogroomnoe spasibo! mne toje mnogie sovetuyut kurtku vzat,no vot dumayu v hm oni kajetsa nemnogo potonshe cto li🤷🏻‍♀️podumala mojet udobno budet i teplo🤷🏻‍♀️ @nigulyah, @arzushka7, @st12, @ilash.sam, @ilk5, @fufa-fa, @turkish167, @mumik402, @aliyahasanova, ♥️♥️♥️♥️♥️
— @arzushka7, Arzush toje v hm pokupali da? on vnutri kakoy? esli ne trudno mojesh sfotkat? i kak ti dumaesh isti saxliyir?
— Tepliy tepliy)))sfotayu,u nas i kurtka i kombez