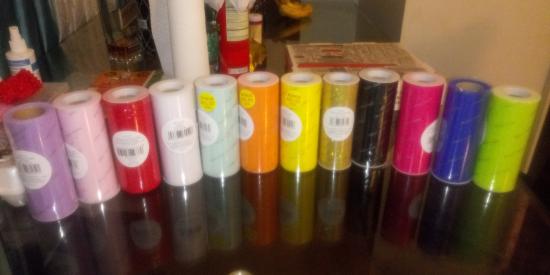 Someone seriously needs to take my card away 😭😭😭😭😭🤷🤦

I bought 12 tulle for $1.97 each 🤦
I got every color they had.
You will be able to see all photos, comment and read other posts in the Mom.life app
Open this post
in the Mom.life app
Open
Comments
— You should try making bow ties and ties for little dudes!! I think it's amazing that you make bows n if I had a girl I'd totally be buying some!!
— I can definitely try! I don't mind try out new things 😊