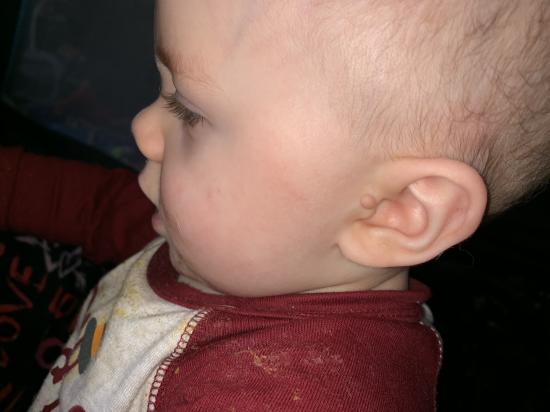 Little man has to have surgery this morning to get that piece of skin on his ear taken off. I know it's nothing major but I'm still pretty nervous 😟🙏🏻 #momlife
You will be able to see all photos, comment and read other posts in the Mom.life app
Open this post
in the Mom.life app
Open
Comments
— Praying all goes well
— Prayers that all goes well for your baby. Why did they feel the need to remove it? I'm sorry he has to go through this but I'm sure the doctor's have good reasons and he will have his mommy when he wakes up. Hugs mama!
— Was he born with it? My daughter has something similar, Her doctor said it's possibly just a birth mark.. Now I'm kind of concerned 🤦🏼‍♀️ But hope everything goes well, Good luck to you and your sweet boy!
— my granny has had this bump on her ear too, her whole life. why do you have to get it removed?
— Prayers for him he's adorable
— Good luck mama! Praying for you both🙏🏽💜
— They said it could grow with him and they didn't want that, also he would pick and pull at it often. Thanks for all the prayers 🙏🏻☺️💛
— @goodvibetribe, @sherrynygirl, @lifewithlynnieandwill88, @mommyoffour., @xryztalroze, @n_favors,
— How is your baby?
— @xryztalroze, he's good 🙂 he was sleepy pretty much all day yesterday but today he's doing much better